Deluxe Health Screening Package includes:
The Comprehensive Personal Health Check-up (103 items) +
Noninvasive Cardiovascular Screening Package (3) +
Plus Lab NMN 18000 (90 capsules)
Exclusive for YPO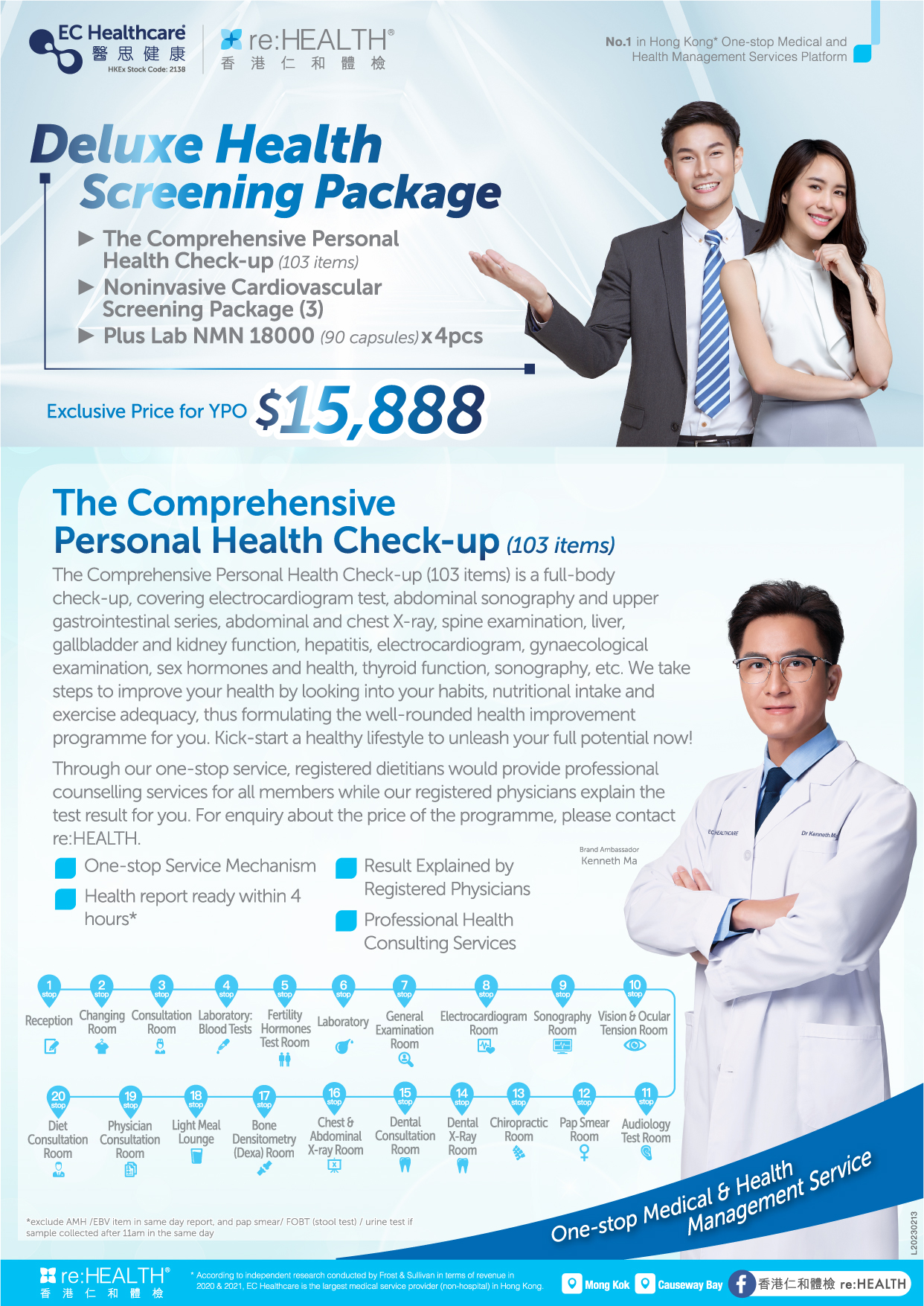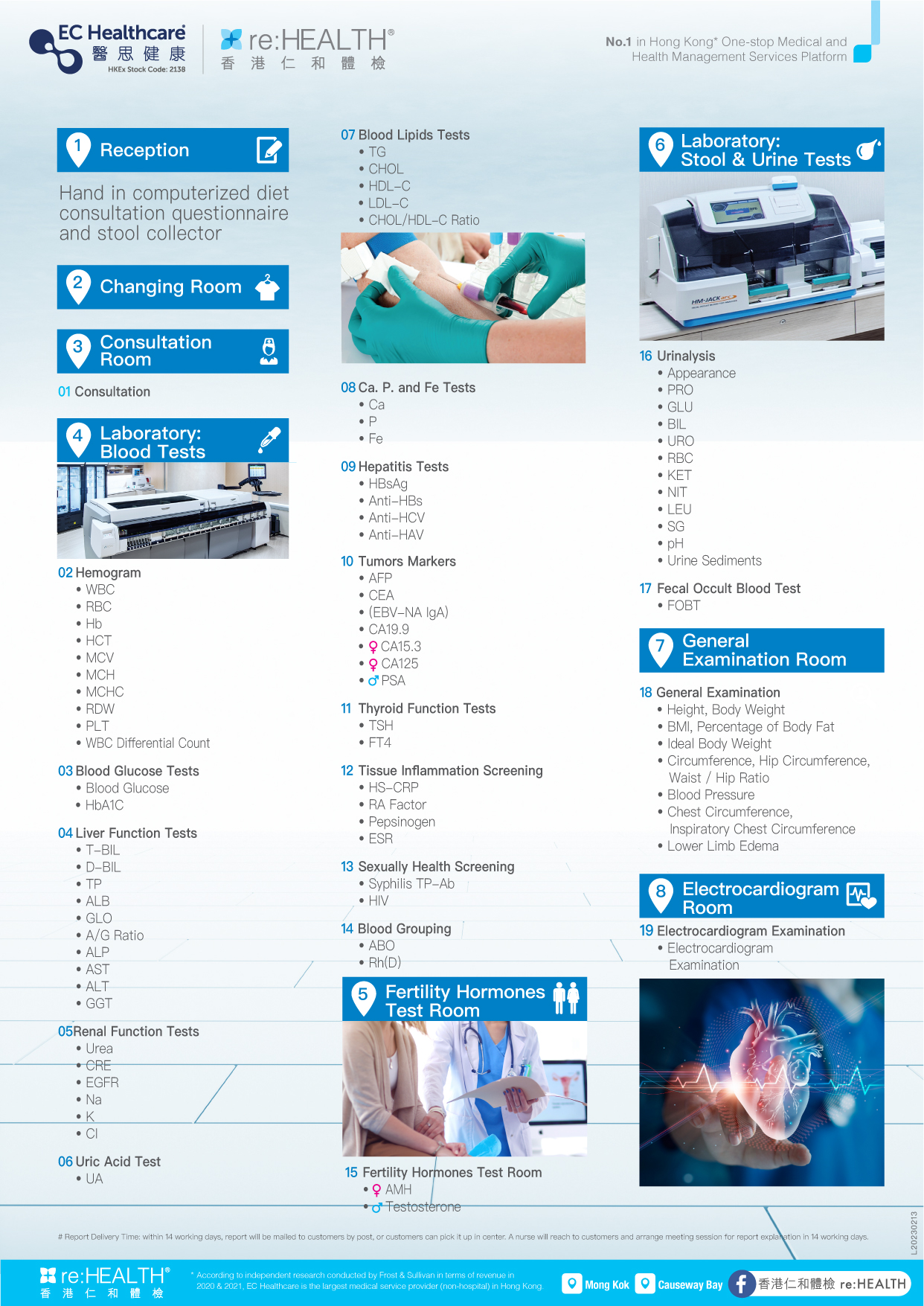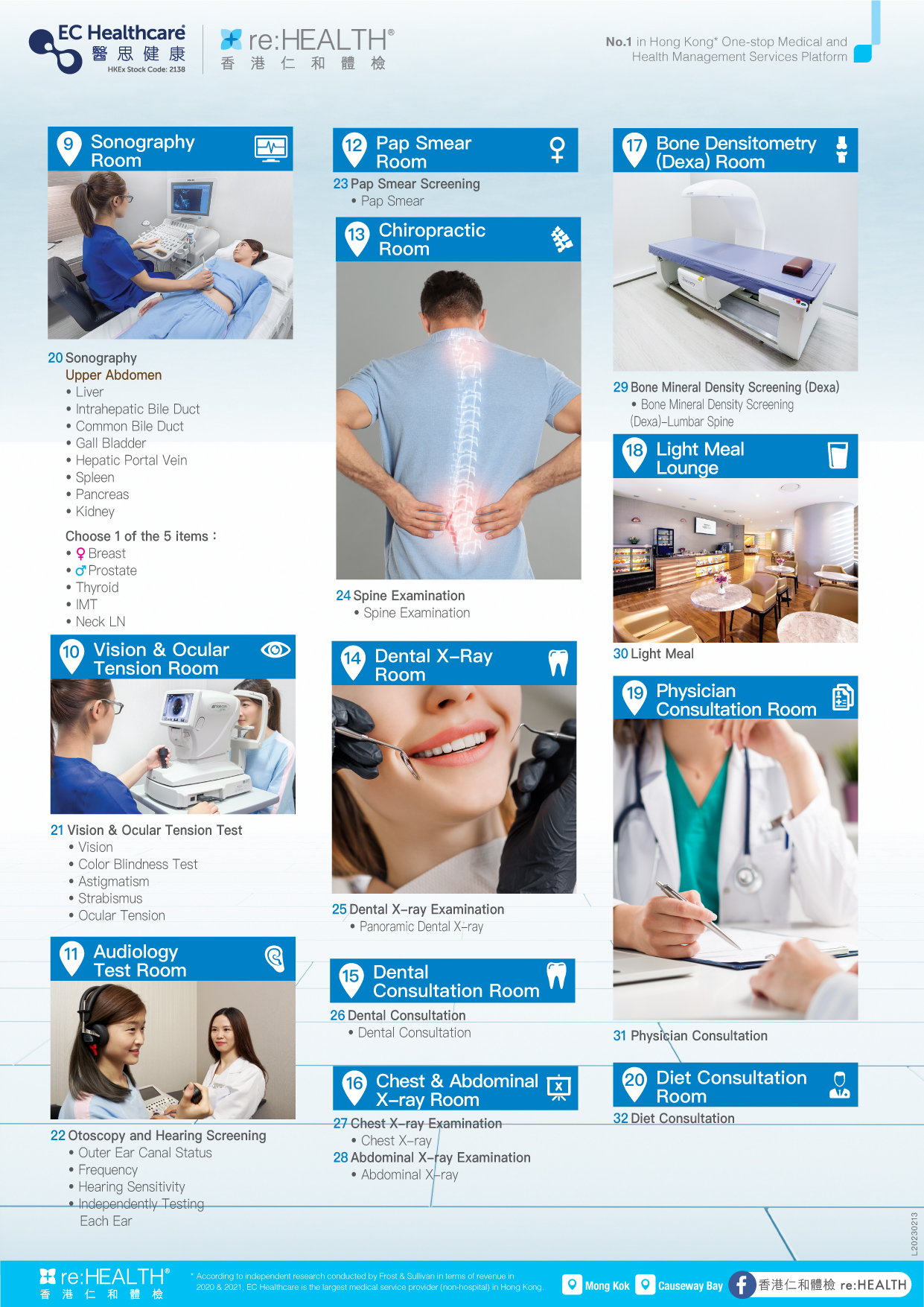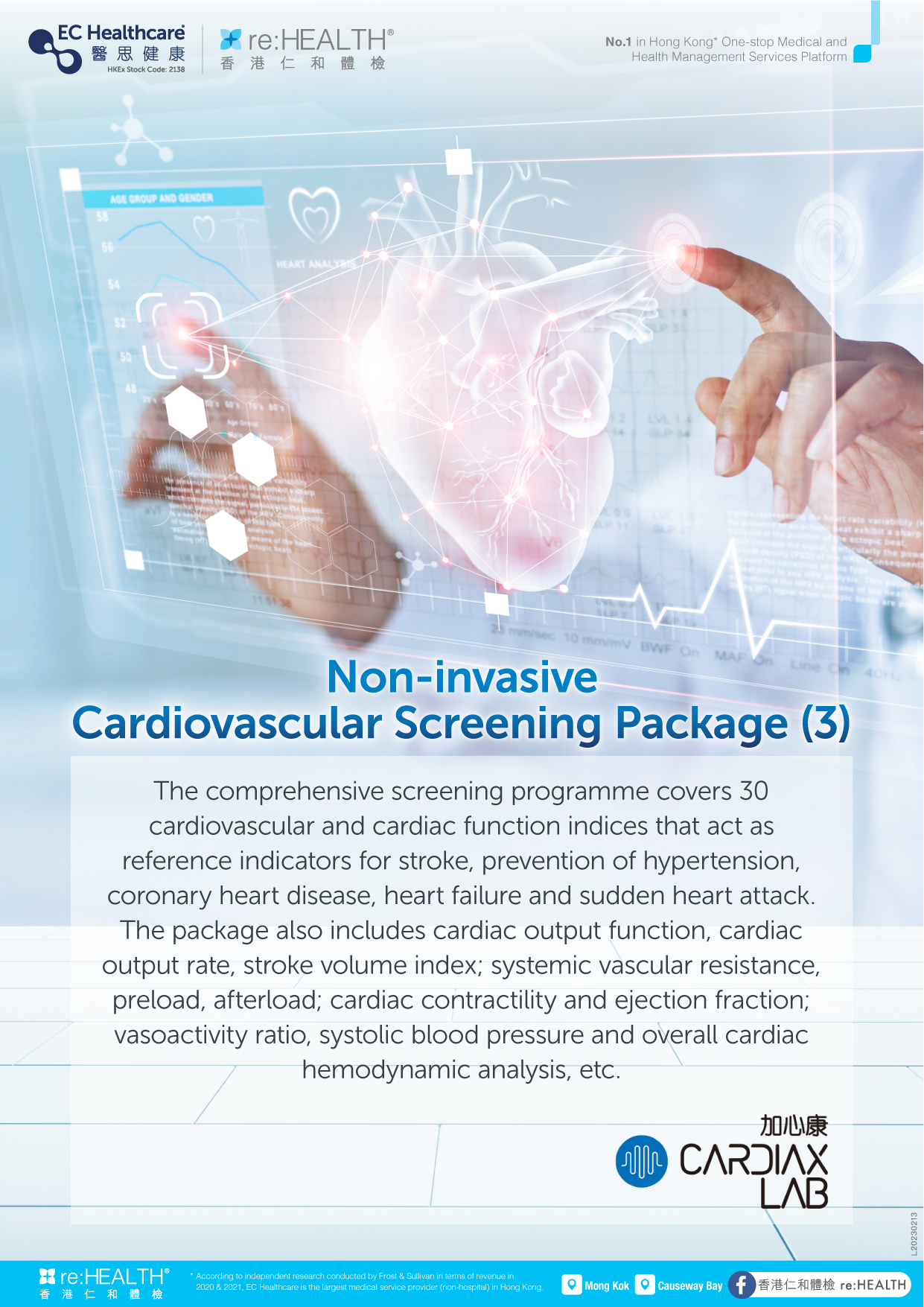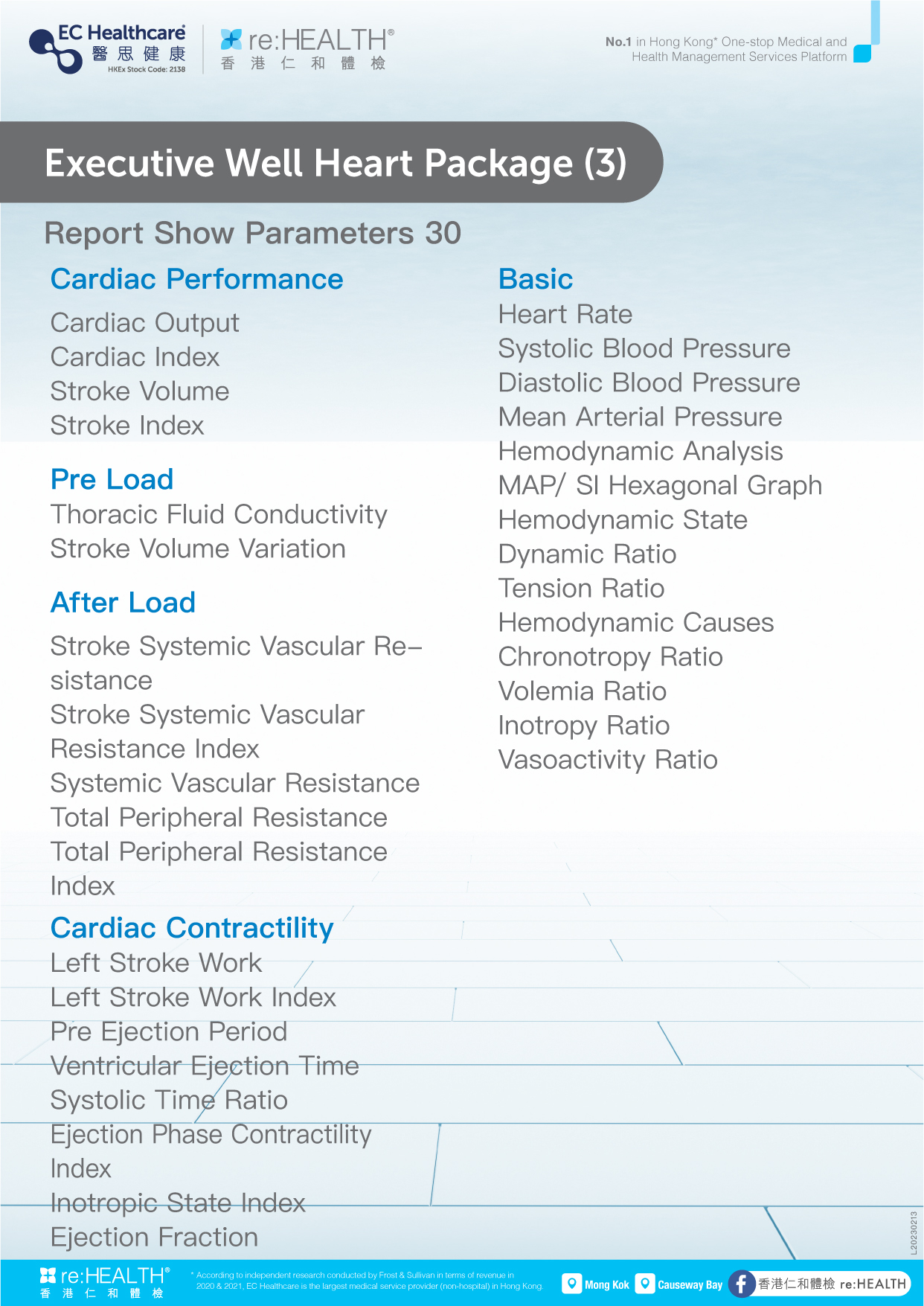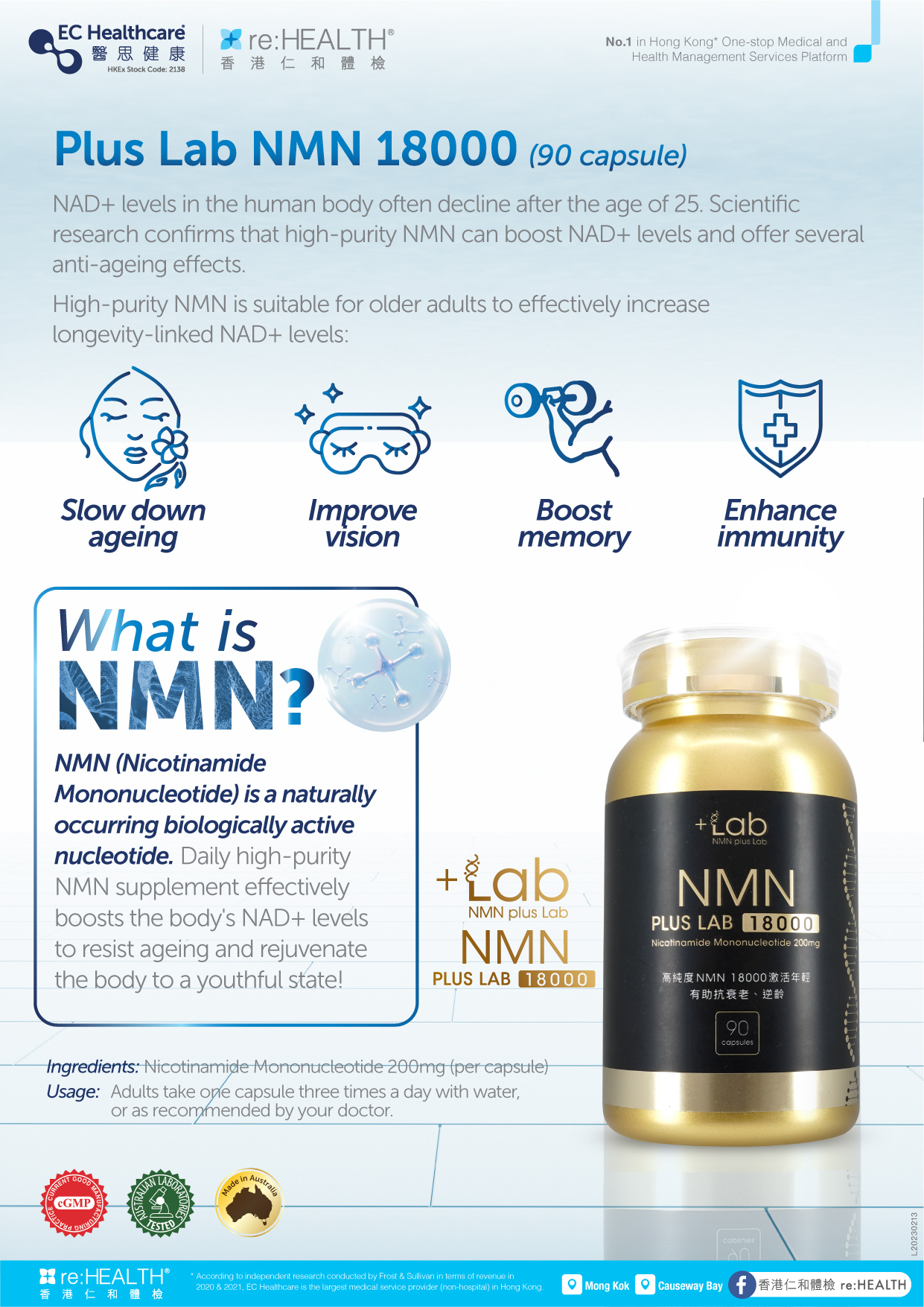 Terms and Conditions:
1. The offer is only applicable to EC Healthcare customers aged above 18.
2. To be eligible for the above item, the customer must be a member of a brand under EC Healthcare.
3. Customers registering for the service must provide their identity card number for booking and verification purposes.
4. Purchases are for the registrant's personal use only and are not transferable.
5. The online limited-time offer is only available when the purchase is made through this website and payment is settled in full.
6. The above item is only applicable to the use of 1 person and can only be enjoyed once, and cannot be exchanged for cash or other products and services.
7. The offer is valid until 30 June 2023.
8. Customers should fully understand and agree to the service and content arranged by the Company before proceeding with the service.
9. EC Healthcare reserves the right to change or terminate this offer at any time without prior notice.
10. In case of any dispute, EC Healthcare's decision shall be final.